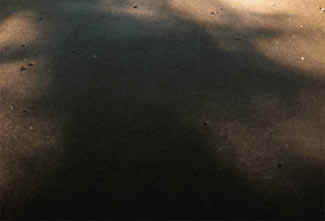 Paula Naydel Quick, Certified Life Coach and Spiritual Reflexologist, was born and raised in Brooklyn, New York.  She graduated summa cum laude from New York University with a degree in Journalism, specializing in broadcasting.

She is the founder of Quick Works Wellness, LLC, Christian  lifestyle company based in Richmond, Virginia, and maintains a private Holistic Entrepreneur Coaching / Reflexology practice.  Paula's life purpose is to motivate, educate and rejuvenate men and women seeking to step more fully into their purpose, passion and potential and to bring them closer to God through relaxation.

"I have always enjoyed helping people since I was a child," Paula says. "As a coach I shine and excel at helping my clients move from ambiguity to clarity and getting them excited, motivated and inspired."

Paula has been involved in wellness for more than 30 years and was doing yoga in the 1970s while a student at New York University.

She also holds certifications in Aromatherapy, Feng Shui, Emotional Freedom & Healing, and is a licensed facilitator for "The Seven Strategies for Success."  She is a spiritual minister and has completed Level III of Healing Touch. She also has studied Advanced Spiritual Business Building Systems and is a certified coach through the Coach Training Alliance.

The Faithpreneur was created to support those Christian entrepreneurs who have stepped out completely in faith to pursue the business of their dreams. 

Her coaching literally allows clients to get their feet off the ground and take concrete steps towards living a more fulfilling life," she notes.

Paula speaks four languages (including Spanish) and has traveled extensively, including Europe, Brazil, Hong Kong and China.  She has more than 30 years experience working for major corporations such as the Bell System, Associated Press, Associated Press Radio, Reynolds Metals Company, Alcoa and the Sara Lee Corporation.


This page was last updated: January 5, 2009
An inspirational, motivational and educational website for Christian entrepreneurs and others on their faith walk.

Click here
for more info on my faith walk
and The Faithpreneur
Here
for details on
Paula's  Reflexology
.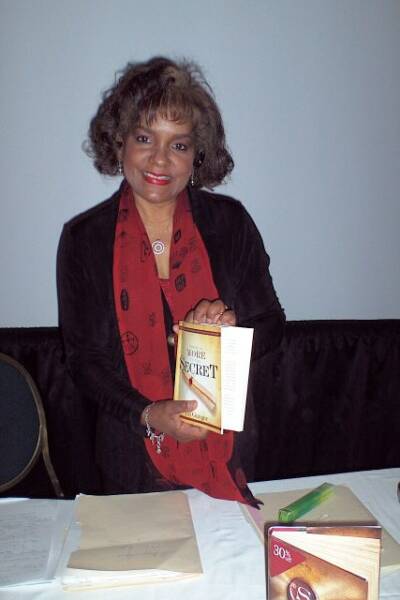 Shown here at "Average Girl" magazine's" Girlfriends Getaway Weekend, speaking about the Biblical foundation for "The Secret."

WORKSHOPS AND SEMINARS

I am available as a speaker for workshops, seminars interviews and retreats.  Here is a list of some of my talks:

    - Reduce Your Stress with Reflexology

    - Walk in God's Rest with Reflexology

    - Ready. Set. Relax.

    - Biblical Success Principles for Today's    
             Entrepreneur
    - What They Don't Teach You about Starting     

      Your Own Business and What You Really Need               to Know

    - The Law of Attraction, "The Secret" & You

     - The Law of Attraction for the Body, Mind & 

       Spirit

    - Explode Your Business with the Law of

Attraction
    - Feng Shui for Christians

    - Enhance Your Creativity with Feng Shui

    - Find Your Wealth with Feng Shui

Click here to make your speaking request.
"Paula Quick has been a wonderful Coach and addition to my network of professionals.  She has the unique ability to evaluate any business situation.  However, one of her most important talents is helping me decipher the most critical facts to consider before making a decision.  Since working with Ms. Quick this year, our business has become more successful with less effort allowing me to fulfill a balanced professional and personal life."  

Business owner, Richmond, VA

"It is an honor for me to recommend Coach Paula Quick to those seeking her services. After many years in the professional world working with Fortune 500 and Fortune 100 companies, Paula made a conscious decision to follow her spiritual path and live a life of service to her clients. A highly skilled practicioner of Reflexology, she is equally adept at "listening beyond the words" to ascertain a client's core issue and brilliantly coach them to mastery of their self-chosen goals. I highly recommend Paula's services. I have not hesitated to call upon her for insight and wisdom. Paula is a one-of-a-kind highly educated, multi-skilled, accomplished woman. She has my deepest respect and admiration."

Brenda Murphy, MA (Ph.D. abd)

The Georgia Centre for Parental Coaching

Loganville, GA (Metro Atlanta)

You're a wonderful coach, thank you!"

JW - Richmond, Virginia

I never realized that there was such a thing as a "business coach," someone who would take the time to learn and understand my business and identify the critical parts to help me determine a business solution.  Paula assisted me on a personal level which was beneficial to my business on a professional level. She provided several practice worksheets for me to refer to in the future as reference documents.  Most importantly she listened to me and I knew that her main objective was to truly help me have a successful business.  She is AWESOME, simply the best, and I would recommend her to everyone.

Business owner,  Richmond, VA

"After one of my reflexology sessions, I was so incredibly relaxed that it was difficult to describe the sensation. Days later, it dawned on me the last time I felt that serene was in church years ago. A feeling of anointment. A feeling of complete serenity."

Thank you, Paula.

Lynne, Richmond, VA

Paula,

I can't thank you enough for the help you have given me,  The focus that you have given me has really helped me move in the direction I want to go.  Getting me to set goals has also been a great boost to my confidence..

I took the test Monday and passed. Yeah!  Also ...after the exam my phone rang.  It was a customer looking for some work to be done.  Yesterday was about as good as it gets.

Sincerely,

Business Owner, Richmond, VA

Many thanks again for your excellent coaching!

You helped me achieve a renewed vision for what my ministry can be.

Pastor, New York