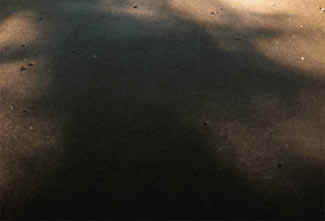 Have you stepped out on Faith to start the business of your dreams?  Then you are a "Faithpreneur" - a Christian entrepreneur who has stepped out completely in faith to start the business of his or her dreams. 

But we know that even with abounding "faith" the road isn't always easy in business.  How do you keep the "faith" when you don't even know where your next customer is coming from and the bills are due!

In fact, you may be at a crossroads now where faith just doesn't seem enough to keep you going.  You may feel like you are hanging on by a slender thread and you need a plan of action.  On the other hand, you may be a solopreneur who has taken the  leap of faith to start a business but now that you've put up your shingle,  you're saying to yourself  "now what?"

In either case I can help you.  As a Christian certified entrepreneur coach, I offer a proven, comprehensive, step-by-step business building program that is virtually GUARANTEED to grow your business! When you combine YOUR faith, MY faith in you, advanced spiritual business building principles and this step-by-step plan that I will guide you through, you will be blown away by the results! I SPECIALIZE IN BUSINESS OWNERS WHO CONSIDER THEIR BUSINESS TO BE A MINISTRY.
"Ye have dwelt long enough in this mount" (Deut. 1:6 KJV). There is no need to walk down the road of entrepreneurship feeling all alone, wondering if God has abandoned you or is not hearing your prayers.  I will hold your hand throughout the process of working your faith and working your business development so that you can lead the prosperous life God wants you to have.

God is working miracles in my life everyday. Please allow me and the special anointing that God has provided to help lead you to your deserved success!

May you experience the most abundant of blessings, pressed down, shaken together, and delivered straight to YOU!

Paula Quick - CTA-CC

Christian Entrepreneur Coach

Quick Works Wellness, LLC

On Your Feet Coaching & Reflexology

P.S. I am tithing 10% of all monthly earnings from The Faithpreneur to selected businesses in need.


An inspirational, motivational and educational website for Christian entrepreneurs and others on their faith walk.

For we walk by faith and not by sight. 2 Corinthians 5:7

This page was last updated: January 31, 2010
Paula Quick, Faithpreneur & Law of Scripture Coach

Are You a Faithpreneur? Take this quiz!
Click here
for topics and to request Paula as a speaker for Broadcast Interviews, Seminars, Workshops,  Conferences and Retreats
Are your life, business and relationships, tired, worn out and old? Then rejuvenate them with Timeless Wisdom for Modern Times. Visit Ageless Living Coach.

As a Faithpreneur, are you in need of "A Healing Stillness"?  This meditation is based on Psalm 46:10, "Be still and know that I am God." I guarantee that you will be blessed!  If you would like to order a personal copy of "A Healing Stillness," click here.
Are You a Christian trying to figure out the Law of Attraction?

Then listen to this special episode of Paula on Blog Talk Radio.

Subscribe to my mailing list and get free

e-book "The Astonishing Power of Gratitude."

Click here to hear LIVE interview of Paula Quick on Talk Shoe's "Inside God's Best"